Category: Washing Machines
Spin speed (rpm): 1600
Energy rating: A+++
Load capacity: Small Household

Save: £70.00 - A saving of 10.5% against average price
Best Price: £299.00 from Electrical Discount UK
Description:
The Zanussi ZWF71463W washing machine has a 7kg capacity, so you can wash a large amount of laundry at once and save your valuable time. PowerJet Technology This feature ensures the detergent dispenser [Read more...] is always clean using jets of water, so you always get the best performance from your washing machine. FinishIn function You'll be able to plan your laundry more effectively with the FinishIn function, which offers more flexibility so you can plan your washing around your daily schedule. AquaFall For even detergent distribution, the AquaFall water spray system pre-mixes the water with the detergent so that your clothes are washed with a more concentrated solution to get better results. QuickWash With QuickWash, you can reduce the wash time by up to 50%, perfect for when you need a clean outfit in a hurry. QuickStart 30'@30° Wash your clothes in just 30 minutes with this function. Refresh 20min This function is ideal for washing smaller and lightly soiled loads. 21 programmes To ensure you get great results every time, the machine offers a choice of 21 different wash programmes, so you'll be able to easily use the optimum settings for each load.
You may also wish to consider...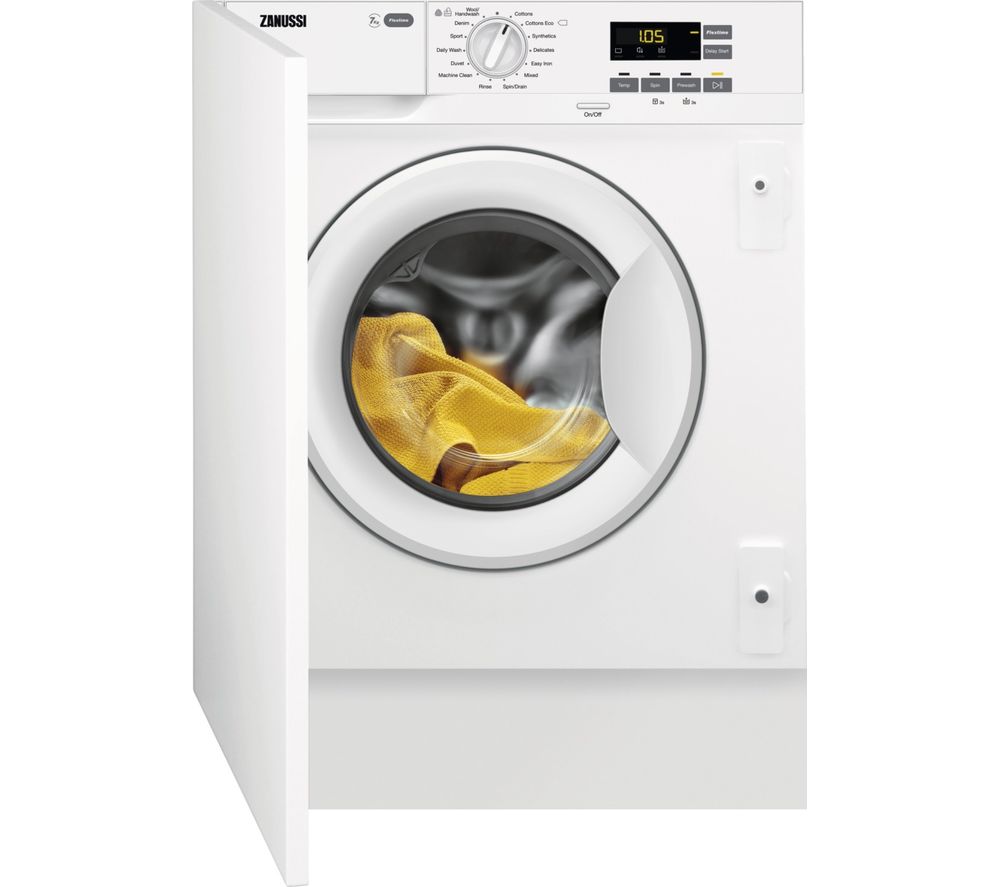 Top features:- AutoAdjust technology delivers an efficient performance - Flextime gets your clothes clean in less time when you're in a hurry - Easy Iron program to make ironing quicker and easier AutoAdjust technologyTo help you save money on your energy...
---
The Zanussi Z814W85BI is an integrated washing machine with all the clever design features you'd expect. The generous load capacity of 8kg and impressive A+++ energy efficiency rating will help to keep on top of the laundry and the energy bills. AutoAdjust...
---
Please note: This product is not available in our shops for viewing. However, you can still place your order in store. Squeezing into tight spaces with ease, the compact ZWC1301W washing machine from Zanussi is ideal for smaller homes. Programmes and...
---