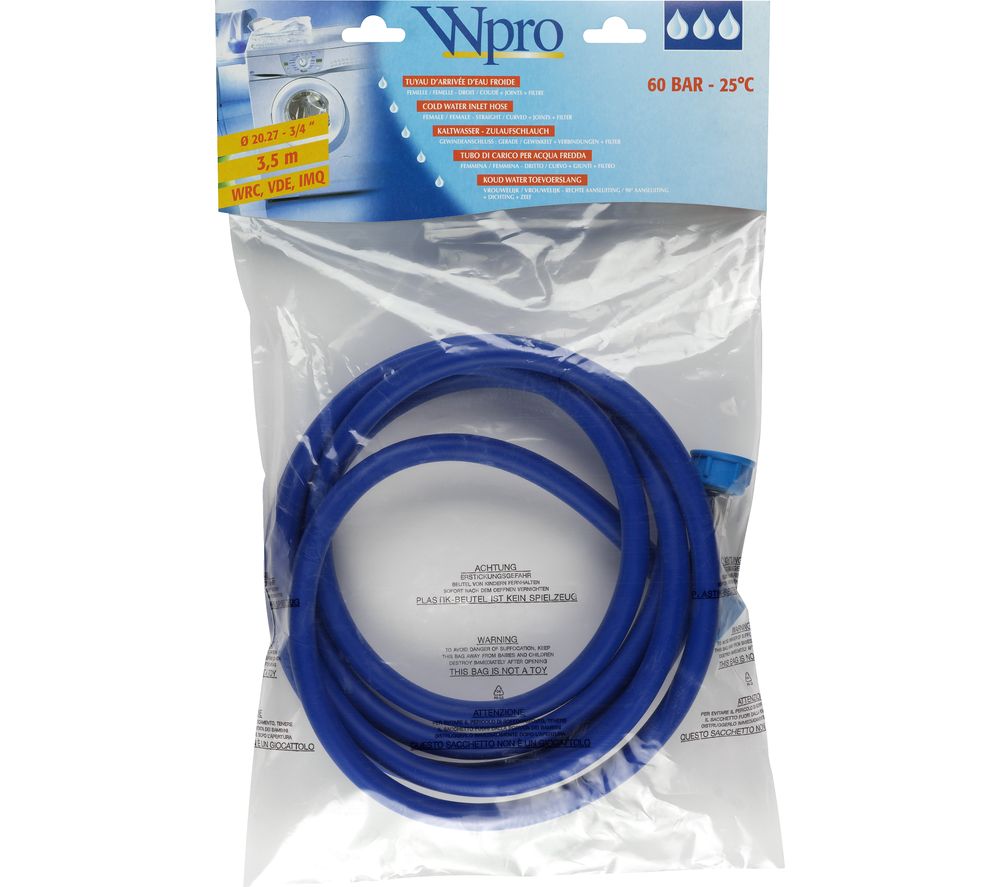 Category: Washing Machines
Spin speed (rpm):
Energy rating:
Load capacity:
-
Price: £6.99 from Currys
Description:
Improve washing machine performance and positioning flexibility with the Wpro TAF-358 Washing Machine Extension Hose.Solid functionalityThis 3.5m water inlet pipe for your washing machine provides a consistent [Read more...] supply of cold water to your washing machine and allows you to position the appliance or the connected water source more conveniently depending on your needs.Great componentsThis Wpro Washing Machine Extension Hose gives you an additional 3.5m of piping length to play with, and is supplied with handy gaskets to create a better seal. This means you can pipe water in easily and from further away if required. You'll also receive maximum water filtration thanks to the included micro-filter, so water coming into your washing machine via the Wpro Extension Hose is cleaner and takes better care of your laundry.There's more than one reason to get the Wpro TAF-358 3.5m Washing Machine Extension Hose if you need to expand your washing machine's connectivity.
You may also wish to consider...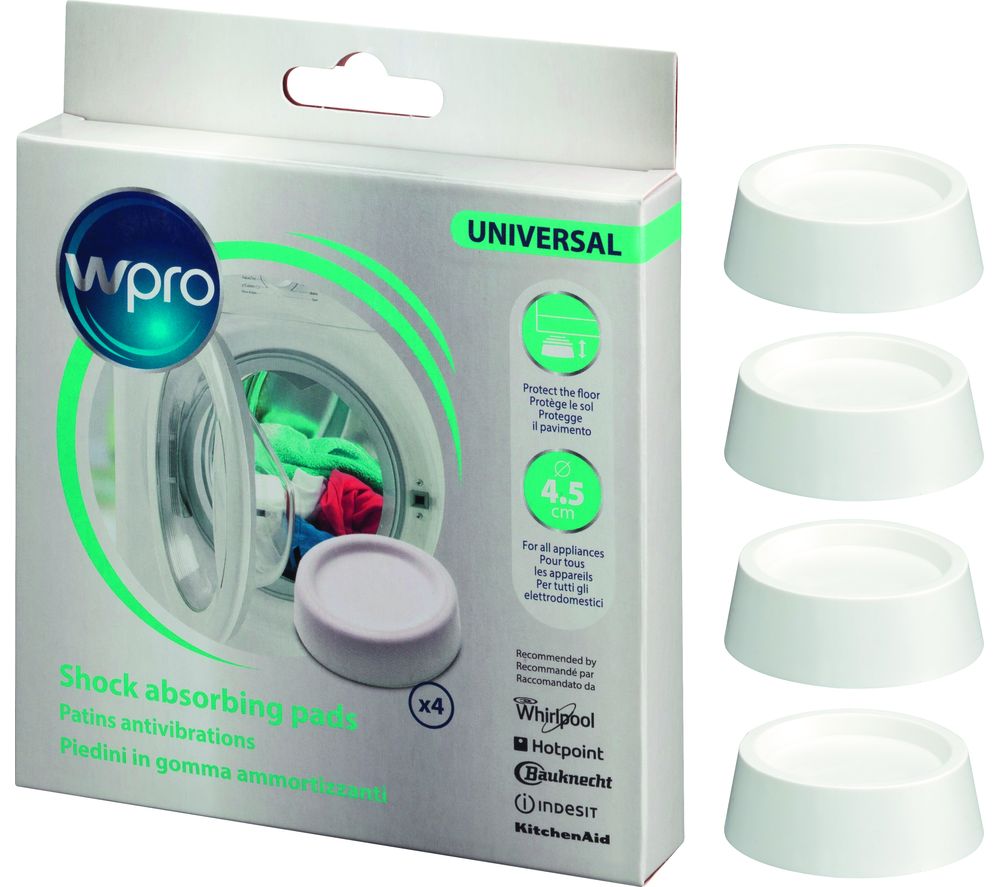 Add stability to your domestic appliances with the Whirlpool Shock Absorber Pads.Available in a pack of four, the pads absorb the vibrations that are caused by working household appliances such as dishwashers, washing machines and tumble dryers.The pads...
---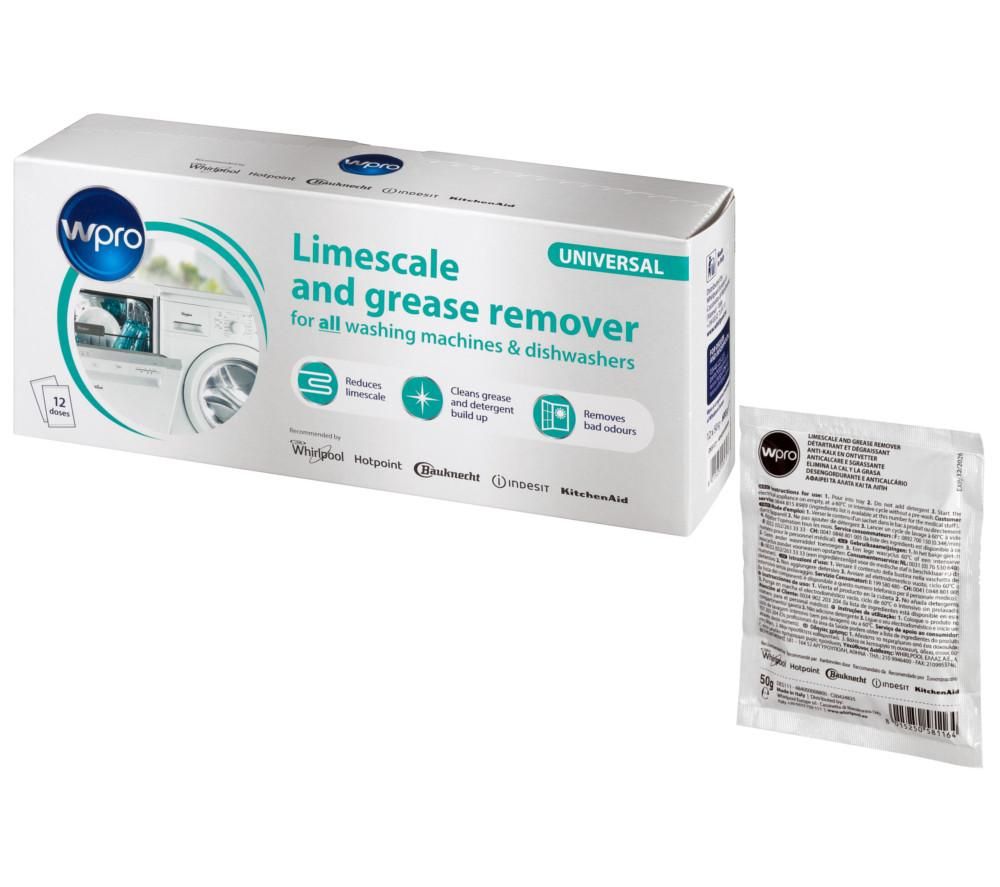 Keep your washing machine and dishwasher clean with the WPRO Limescale & Grease Remover.Suitable for use on all brands, the pack includes 12 sachets with a triple action formula. Each 50 g sachet works to reduce limescale, clean grease and detergent build...
---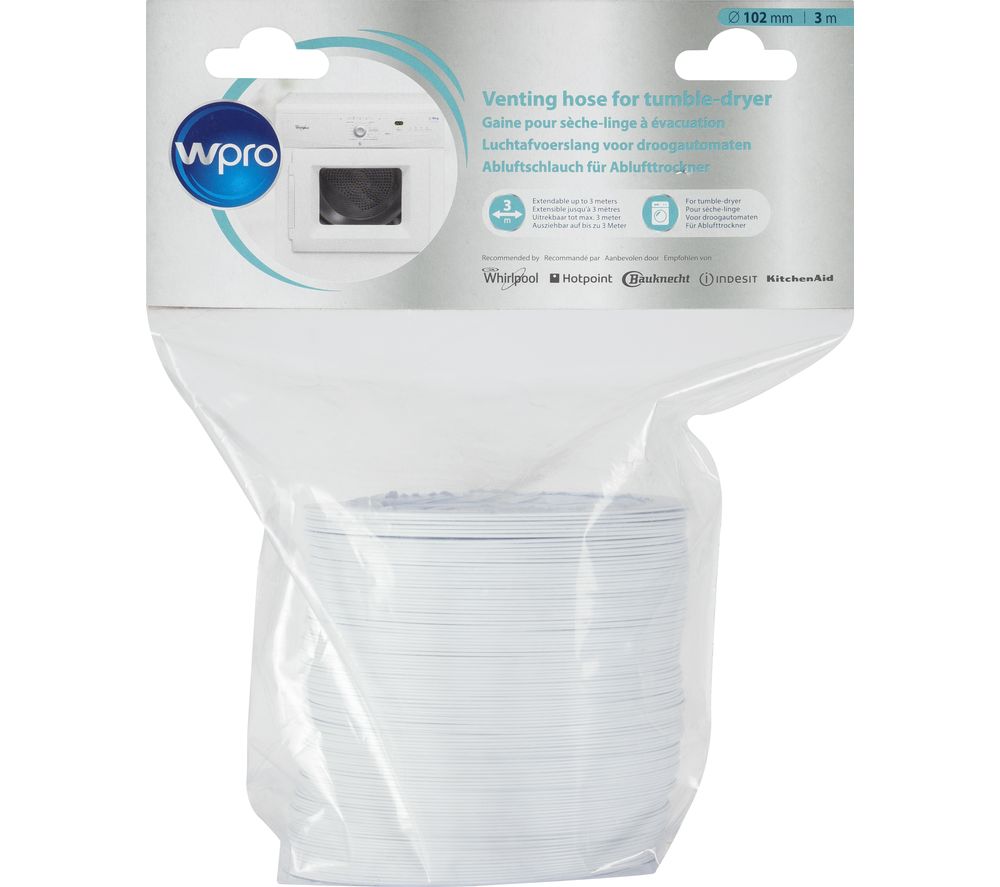 The 3 m WPRO ASG310 Universal Tumble Dryer Vent Tube has a universal connection so it's suitable for use with almost any tumble dryer.Its 3 m length means that you won't run short of tubing, and it is quick and easy to install.
---
Skimlinks Test