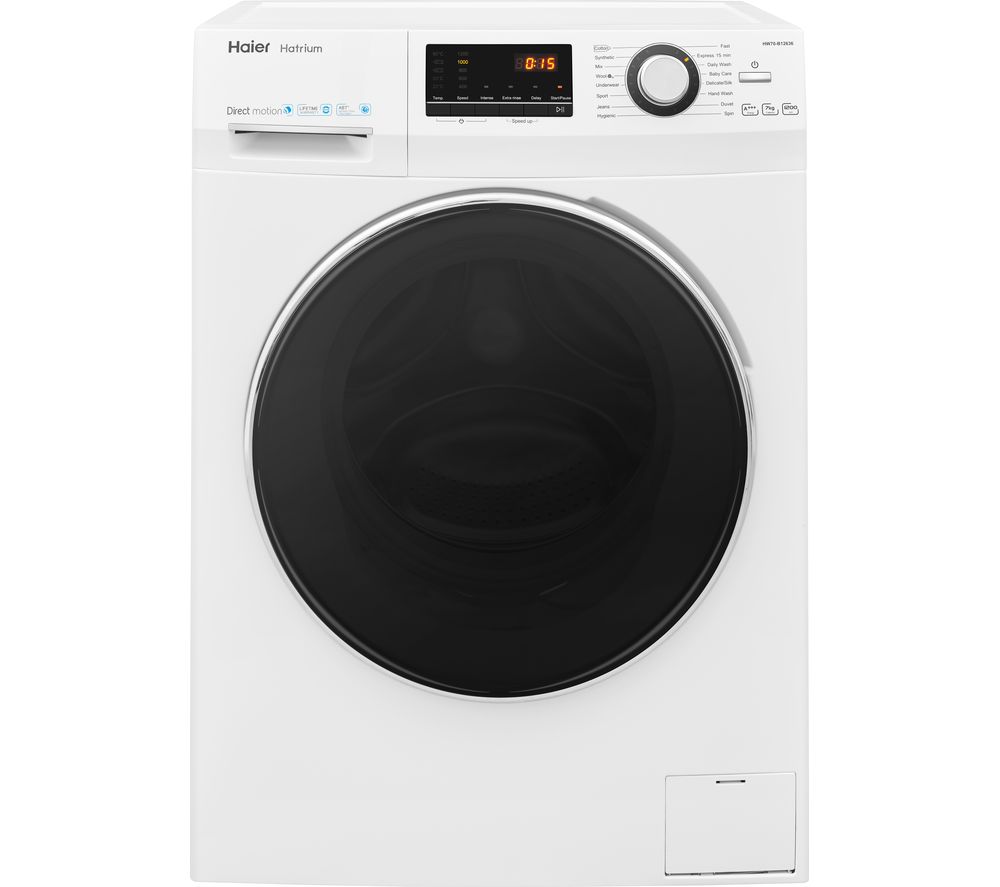 Category: Washing Machines
Spin speed (rpm): 1200
Energy rating: A+++
Load capacity: Small Household

Save: £50.00 - A saving of 6.2% against average price
Best Price: £379.00 from Currys
Description:
Top features: - Anti-bacterial technology keeps the washes hygienic - Direct motion motor runs quietly with less vibrations - A+++ energy rating is kind to your bills Anti-bacterial technologyRather than [Read more...] just a lining of anti-bacterial material, the Haier Hatrium HW70-B12636 7 kg 1200 Spin Washing Machine has had the technology injected directly into the components during manufacturing. This ensures that you get a hygienic wash, and it lasts for longer.Direct motion motorA direct motion motor at the heart of the Hatrium HW70B12636 uses clever engineering to include fewer moving parts than a standard motor. This means there's fewer vibrations and less noise when running, and the streamlined design means more reliability too.A+++ energy ratingA+++ is as high as the energy ratings go, and the Haier Haier Hatrium HW70-B12636 deserves it. It'll lighten the load on your energy bills, and you'll be doing your bit for the environment too.
You may also wish to consider...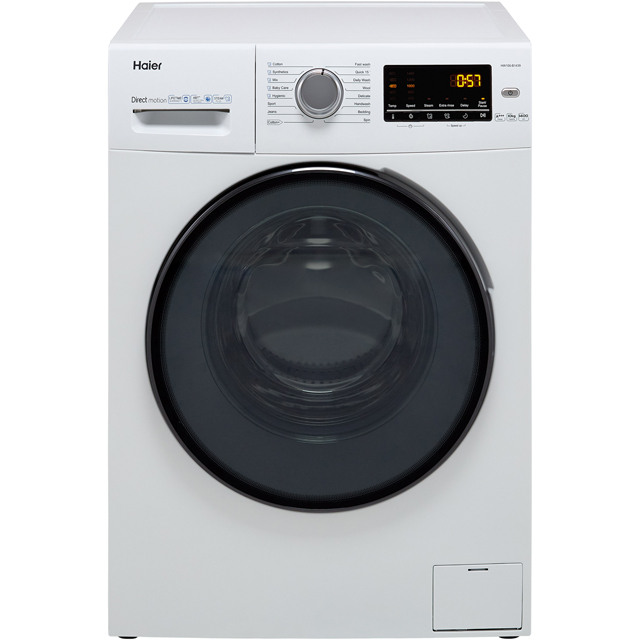 Haier HW100-B1439 Free Standing Washing Machine in White
---
Top features: - 8 kg capacity offers plenty of space for family laundry - A+++ energy rating saves money on bills - Adjustable spin speed protects delicate clothing 8 kg capacityGet more done in a single cycle with the Haier HW80-14829 8 kg 1400 Spin...
---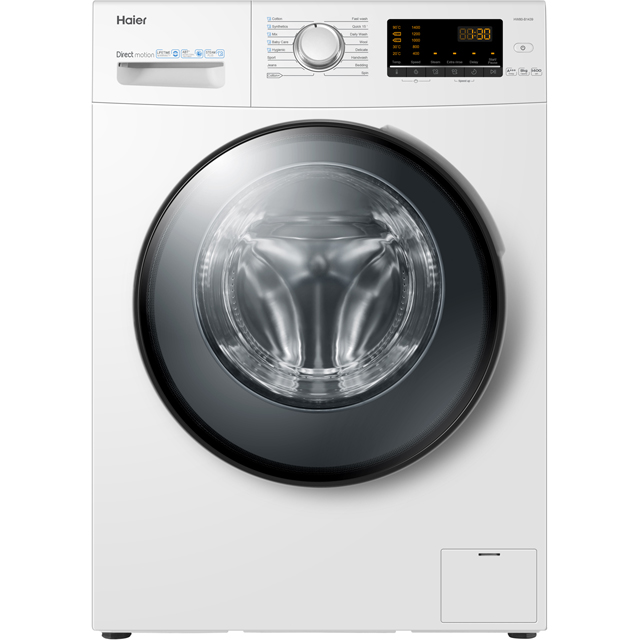 Haier HW80-B1439 Free Standing Washing Machine in White
---