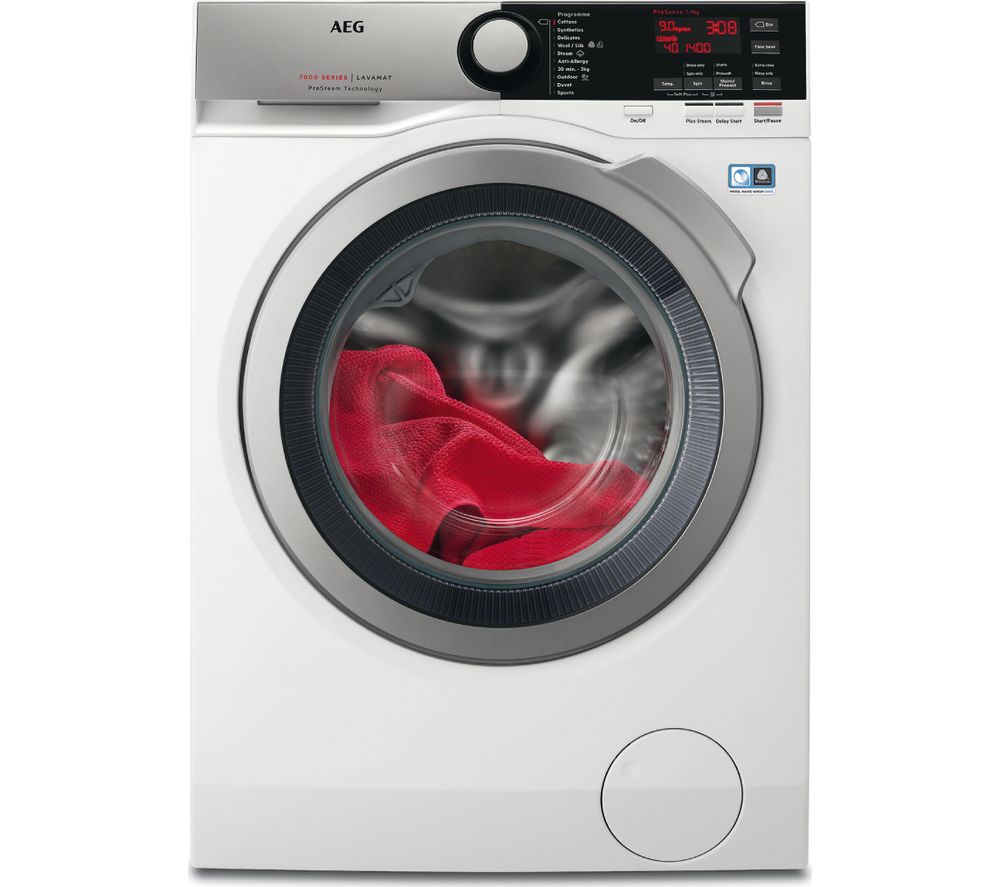 Category: Washing Machines
Spin speed (rpm): 1400
Energy rating: A+++
Load capacity: Average Family

Save: £99.03 - A saving of 9.9% against average price
Best Price: £449.97 from Currys
Description:
Top features: - Reduce wrinkles and refresh clothes with the ProSteam program - Tailored washes with ProSense technology - Premium certifications from Woolmark, Lenor & Ariel Reduce wrinkles and refresh [Read more...] clothes Refresh your favourite outfit for a last minute night out or reduce wrinkles from shirts to cut down on ironing with AEG's ProSteam technology. Able to reduce wrinkles in your fabrics by up to 30%, the steam programme makes it effortlessly easy to keep your clothes looking great. Tailored washes By automatically adjusting the time, amount of water and energy used for each wash, ProSense technology tailors the cycle to suit every load of laundry. Whether you're washing a quarter load or a full 9 kg, the AEG Washing Machine measures your laundry and adjusts the cycle - for accurate washes that don't waste water. Enhance the softness of your clothes with the SoftPlus option, which improves the dispersion of your softener throughout the load, then adds an extra rinse to protect clothes and keep them feeling soft. Premium certifications Delicate enough to look after woollen fabrics that would typically be hand wash only, the ProSteam Washing Machine has a special Wool programme, which is Woolmark certified for gentle washing. Ariel and Lenor have also awarded the AEG ProSteam L7FEE945R Washing Machine with a Premium Certification for great cleaning performance.
You may also wish to consider...
The AEG L7FBE942CA freestanding washing machine has an outstanding 9kg washing load capacity, impressive A+++ energy rating and a range of features designed to care for even the most delicate and sensitive clothing items. ProSteam technology reduces creases,...
---
The AEG L6FBI842N Freestanding Washing Machine has an outstanding 8kg washing load capacity, impressive A+++ Energy Rating and B rated spin-drying efficiency. Alongside this, a range of features are designed to care for even the most delicate and sensitive...
---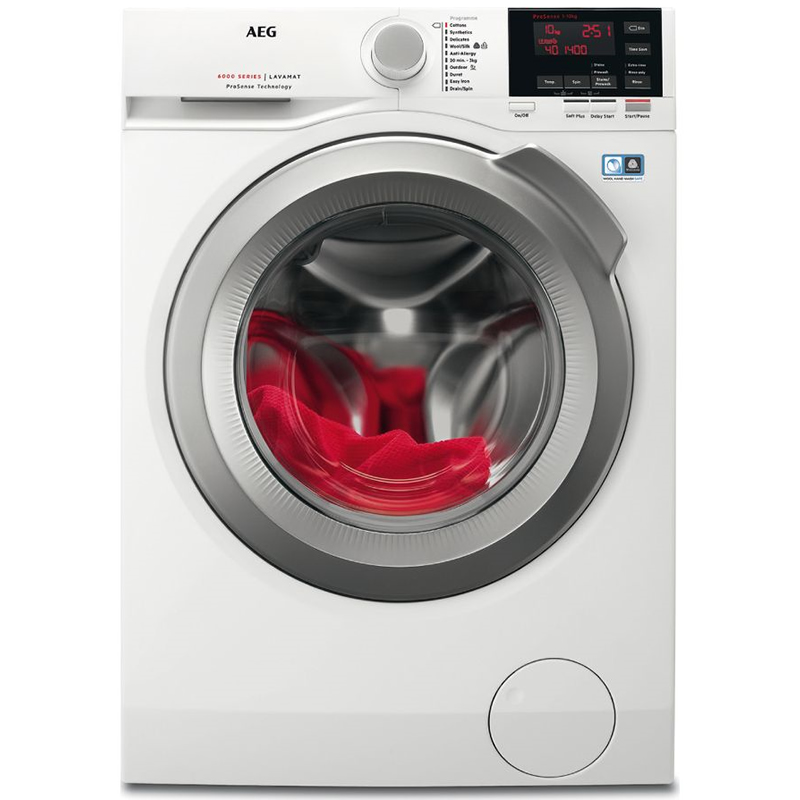 ProSense technology® automatically weighs each load to provide a tailored cycle. Sensors then adjust washing times precisely, ensuring optimum treatment for every garment. Your laundry comes out with that fresh, new feeling every time, plus you...
---